Kiki Gambroudes, Realtor®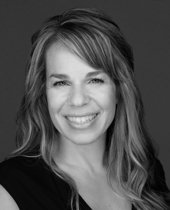 2700 Richter Street
Kelowna, BC V1Y 2R5
Kiki moved from North Vancouver to the Okanagan over 15 years ago, to get into the real estate market. Even before she became a Realtor, real estate, building, design and renovations was her passion, on a personal level.
Kiki is a lifetime learner and has held various professional positions in the legal, insurance and eduction sector however, everything always came back to real estate.
The minute you meet Kiki, you can instantly feel her desire to help people achieve their goals. Integrity intact, she is a true advocate for her clients and works in a way that feels authentic and true. She understands people on a personal level and creates a positive experience during even the most challenging times. Her past work experiences has allowed her to uniquely understand her clients needs and concerns in todays fast-paced market. Kiki utilizes her legal and sales background to ensure all steps in the real estate transaction process move smoothly and stress free.
During her down time she loves to explore the Okanagan with her 3 children, traveling with her spouse, renovating her next home or volunteering at the hospital.